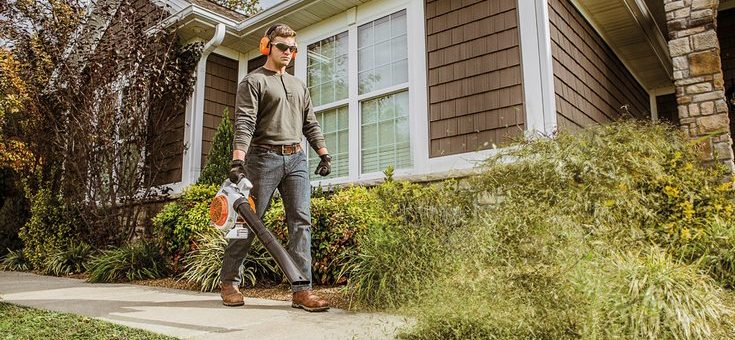 How to Use a Leaf Blower in 5 Different Ways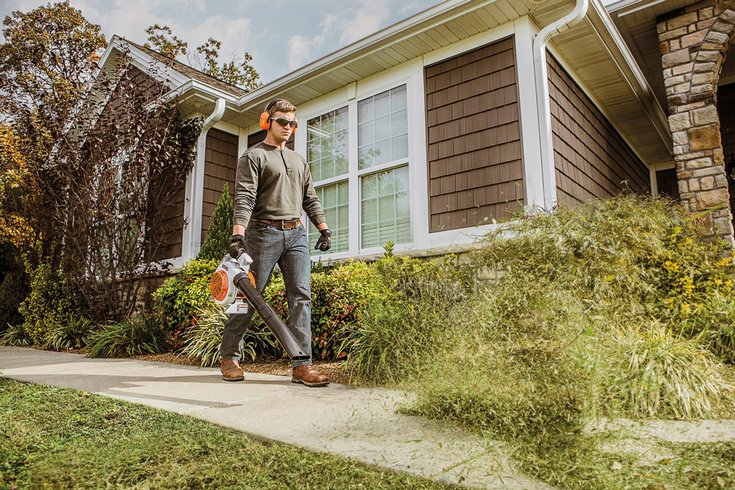 You're thinking of buying a leaf blower—but will you only use it when the leaves fall in autumn?
Leaf blowers are handy outdoor tools, but you want to make sure you'll get a lot of use out of it. So, you may be surprised to know that there are plenty of uses for leaf blowers, beyond just blowing leaves.
If you're curious how to use a leaf blower in different ways, keep reading to find our five top suggestions—some of them might surprise you!
1. Use It for Snow
In Fort Wayne, Indiana, we receive 30 inches of snow per year. If you're tired of shoveling it, you're not alone! In the winter, one of the best leaf blower tasks is snow removal. Use your leaf blower to quickly remove snow from steps, the back porch, or the driveway.
This technique works especially well when snow is light and powdery. Plus, it's much easier on your back and muscles than shoveling snow manually.
2. Dry Your Car
If you've just washed your car, you want to put it away dry to avoid streaks or watermarks. One of the quickest ways to go about this is with your leaf blower
Use your handheld leaf blower to dry off your car before putting it back in the garage. The quicker you dry your car, the easier it will be to stop dust or debris getting on your newly-washed car.
3. Clear the Pool Deck
Leaf blowers aren't just for leaves—if you have a backyard swimming pool, you've probably noticed the deck gets messy with tree branches, seed pods, grass cuttings, and more.
To easily keep your pool deck clean, use your leaf blower to blow debris away from the pool. When garden waste ends in the pool, it can clog your filters and cleaning system, putting additional strain on the motor.
To keep your pool performing its best, keep the pool deck clean.
4. Clean Your Gutters
Using a leaf blower is a top way to clean your gutters. It's essential to keep gutters clean—otherwise, you risk leaks, wood rot, cracks in the foundation, or flooding to your home.
A battery-powered leaf blower works best for gutters and can remove leaves and branches in no time. Just take care to always stay safe when on the roof, and have someone spotting you on the ground below.
5. Remove Debris from Your Lawnmower
Over time, grass clippings build up in your lawnmower, which can slow down its effectiveness. For an easier and safer way than cleaning it out by hand, simply use your leaf blower to blow everything out from it.
This will save time and help keep your lawn mower working its best.
Contact Us for All of Your Leaf Blower Needs
Now that you know how to use a leaf blower for so much more than just leaves, it's time to find the perfect appliance for you.
Located in Fort Wayne, Crescent Avenue Gardens is your one-stop-shop for leaf blowers and all of your home power equipment needs. Our friendly, knowledgeable staff can answer any of your questions and can help you find the right leaf blower for your needs and budget.
Contact us today to get started—we look forward to hearing from you.