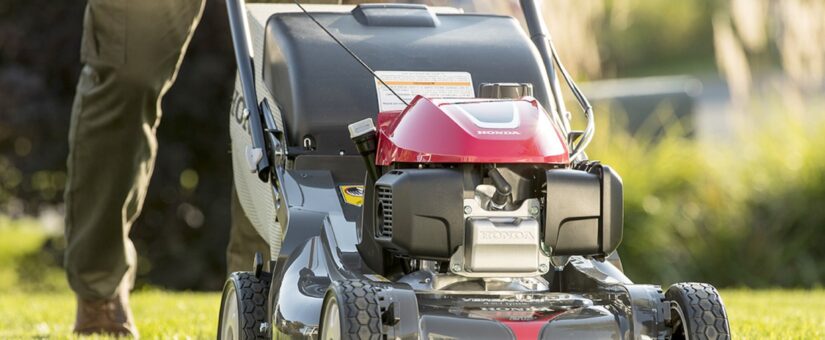 4 Signs It's Probably Time to Replace Your Lawn Mower
Lawn mowers work hard for 6 or more months of the year cutting and mulching up grass. Over time, just like any other type of machinery, your mower will need basic maintenance and lawn mower repairs. But, how do you know when your mower just needs to be serviced or if it's on its way out?
Here are a few signs that you're in need of a new mower.
1. You Hear Knocking Noises
Your lawn mower shouldn't be making knocking noises as you use it. Strange knocking noises could be a sign of a variety of issues. One of these issues is a thrown rod.
A thrown rod could be the result of running the mower without the proper level of oil needed. A bent crankshaft is another option. If you've run over things like rocks, large twigs, or stumps, it can cause the crankshaft to bend.
After noticing these noises, it's best to have it inspected by a mower specialist to determine if it needs repairs or if a replacement is the better option.
2. There's Engine Damage
If your mower has engine damage, then it might be best to replace it rather than repairing it. In many instances, the cost to repair the entire engine is not too far from the cost of a brand new mower. Any mower with engine issues should be inspected by a specialist.
The professionals will be able to tell you if they believe a replacement is the best option.
3. There's Trouble With the Transmission
Another costly repair is the transmission. If you're discovering transmission issues with your mower, then consider replacing it. It might make more sense to do so, just like when dealing with engine trouble.
To determine if the issues your mower is having are indeed transmission-related, you should have a professional inspect it. You can then look into more cost-effective options.
4. The Deck Is Rusted
The deck of your mower can rust when the mower isn't stored properly and gets wet in rain or snow. Wet grass clippings that sit on top of the mower or stuck to the underside can also cause it to rust. When the deck rusts, you need to consider repairs or a replacement as soon as possible.
The deck of your mower is what supports the blades and shields them. If it begins to rust, you have to then worry about the blades having trouble too. Check out your options to decide what's the best next step to take.
Do You Need Lawn Mower Repair or Replacement?
If you find your mower needing constant or costly repairs it may be time for a replacement. Some lawn mower repairs are more cost-efficient than others, so make sure you know exactly what's causing the mower trouble and explore your options.
Whether it's a repair or a replacement you need, it's best to contact the professionals. The Fort Wayne lawn mower repair team at Crescent Avenue Gardens has been trusted for over 60 years to help homeowners with outdoor power equipment sales and service. Contact us today to find out if your mower can be repaired or if it's time for a new one.