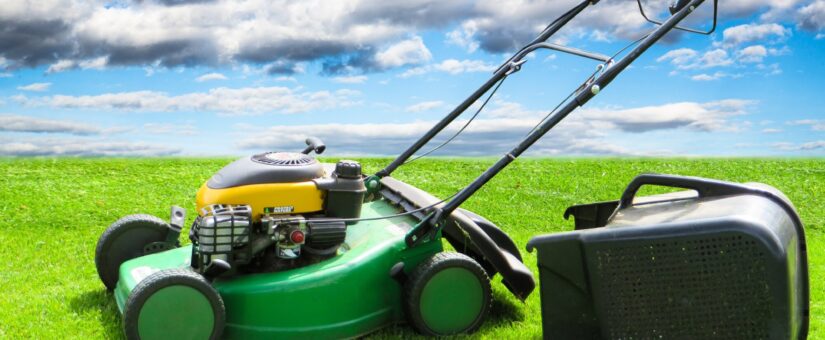 3 New Year's Resolutions To Make For Your Lawn Equipment
A 2020 survey found that outdoor spaces are now a top must-have for US homebuyers. So much so that they're willing to pay more for properties with outdoor features.
So, as someone who has a sprawling lawn, you most likely are the envy of your neighbors and passersby. That should be enough reason to keep your yard immaculate. More than that, being in a green space can do wonders for your health; it can help keep your stress levels down.
To keep your yard healthy, though, you need to use well-maintained lawn equipment.
To that end, we came up with this list of (Lunar) new year's resolutions for proper lawnmower care. Read on to learn how these maintenance tasks can help make your lawn lusher and your mower last longer.
1. Sharpen Those Blades Up
Rocks, tree branches, and other hard objects can blunt lawnmower blades. Dull blades, in turn, cause jagged rips and tears to grass instead of giving your turf a clean cut. These uneven cuts can cause the grass to brown and even make it more prone to disease.
Worn lawnmower blades also take more time to get the job done. This translates to you expending more energy pushing the equipment around.
So, as part of your new year's resolution, sharpen your lawnmower at least once a year or more, as needed. If you're not confident with your DIY skills, better take it to a lawn equipment service and repair expert.
2. Keep Its Filter Clog-Free
Lawnmower air filters capture dirt and debris before they find their way into the engine. Each mowing session gives rise to these contaminants, though. So the more often you mow, the faster the filter can get clogged.
Once a filter gets too filthy, though, it will no longer keep these contaminants away from your engine. From there, your lawn equipment will become less efficient. 
The thing is, the less efficient your mower is, the more gas it consumes, just like an ill-maintained car. The uneven cuts dull blades produce can also force you to increase mowing frequency. All these can make your lawn mower produce higher carbon emissions.
For those reasons, make it a habit to inspect the filter before and after each mowing session. You should also check your user's manual for manufacturer recommendations on filter replacements. At the very least, you should give your lawnmower a fresh filter once every season.
This year may also be the best time to upgrade your mower to one powered by a green battery. They have lower carbon footprints, so they make for a great investment this 2021.
3. Get Those Fluids Drained and Replaced
Lawnmower oil lubricates all the moving components of your lawn equipment's engine. Proper lubrication keeps these internal parts from creating too much friction and tension.
However, age and contamination cause oil degradation, affecting its lubricating power. If this happens, you can expect your lawnmower's engine to slow down drastically.
Old gas can also make your mower fail to start due to a deterioration in its volatility. This is the same reason mowers that run on old or dirty gas sputter and die in the middle of a mowing session.
To keep these woes at bay, drain those aged fluids and top your mower up with fresh supplies. Better yet, take it to a full-service lawn equipment maintenance pro every start of the season. These professional tune-ups are the best way to keep your mower in tip-top condition.
Well-Maintained Lawn Equipment for Healthier Turfs
It's never too late to start these new year's resolutions for proper lawn equipment upkeep. However, you should get them done before you rev up your mower's engine this spring. If you can, have it serviced as early as March so that by the time spring rolls in, it's all ready to get mowing.
Do you need help with prompt, professional lawn equipment maintenance and repairs? If so, then we here at Contact Crescent Avenue Gardens can be your go-to team! Connect with us now, and we'll be happy to get your mower all tuned-up.