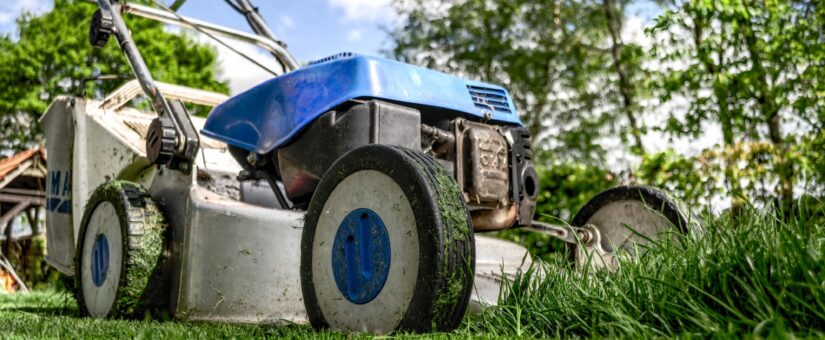 How to Go Green With Battery-Operated Power Equipment
Did you know that one hour of lawnmower use pollutes as much as driving a car for 300 miles? It's even worse for leaf blowers. The California Air Resources Board estimates that using your leaf blower for one hour is equivalent to driving a car for 1100 miles!
It's easy to say that it's time to go green but ditching all of your old gas-powered equipment may not be an option. Instead, adding some battery-powered lawn and garden equipment can help you reduce your footprint on our environment while taking care of your lawn. 
Aside from being environmentally friendly, battery-operated equipment also offer some unique advantages.
Here are some reasons to consider making the switch.
One Word: Lithium-Ion
The common complaints about battery-driven equipment before were the lack of power and stamina. However, lithium-ion batteries are changing the landscape of modern lawn maintenance. The best battery-operated leaf blower, lawnmowers, and attachments use lithium-ion.
The most significant advantage of lithium-ion batteries is their high energy density. This technology made it feasible to drive an all-electric vehicle. These batteries also have a fast charge rate and a slow discharge rate.
Lithium-powered tools have enough oomph and endurance to take care of business in an average-sized yard. T
Who Would've Thought That Power Equipment Can Be Quiet?
According to the National Institute of Health, a gas lawnmower operates at 80 to 100 decibels. That's almost equal to the sound of a motorcycle. Any noise above 85 decibels is considered harmful and necessitates ear protection.
Gas-powered blowers are even louder. They also produce more low-frequency noise that travels further.
Compare that to an electric lawnmower, which registers at an average of 75 decibels. That's only about the same volume as a regular group conversation.
No More Cord-Pulling
Remember the days when you have to pull the cord multiple times to get the motor to start? With electric equipment, all you have to do is to flip on the switch.
You don't have to deal with choke, gas mixtures, stalling, or winterizing.
Battery-powered yard tools are also substantially lighter than gas-powered equipment. By weighing less, it makes the hardware easier to maneuver. They're also more compact, allowing for more convenient storage.
Save on Gas Money While Saving the Environment
Think of the money you can save by not buying gasoline. Yes, the initial cost of battery-operated lawn equipment is higher. But you can cut costs on fuel, oil, engine tune-ups, and spark-plug replacements. Over their lifespan, battery-powered landscaping tools are more economical.
And of course, let's not forget that we're contributing to the environment's well-being by not purchasing and using gas. By opting for electric tools, you can minimize your carbon footprint and help reduce greenhouse gases.
Ready to Go Green? Let Us Help!
We understand the need for greener solutions. That's why our product line includes battery-operated power equipment, and we also sell lithium-ion batteries. Don't just take care of your lawn, but take care of Mother Nature as well!
We're the best and greenest lawn equipment dealer in Fort Wayne. Contact us today!