How to Choose a Chainsaw That's Perfect For the Job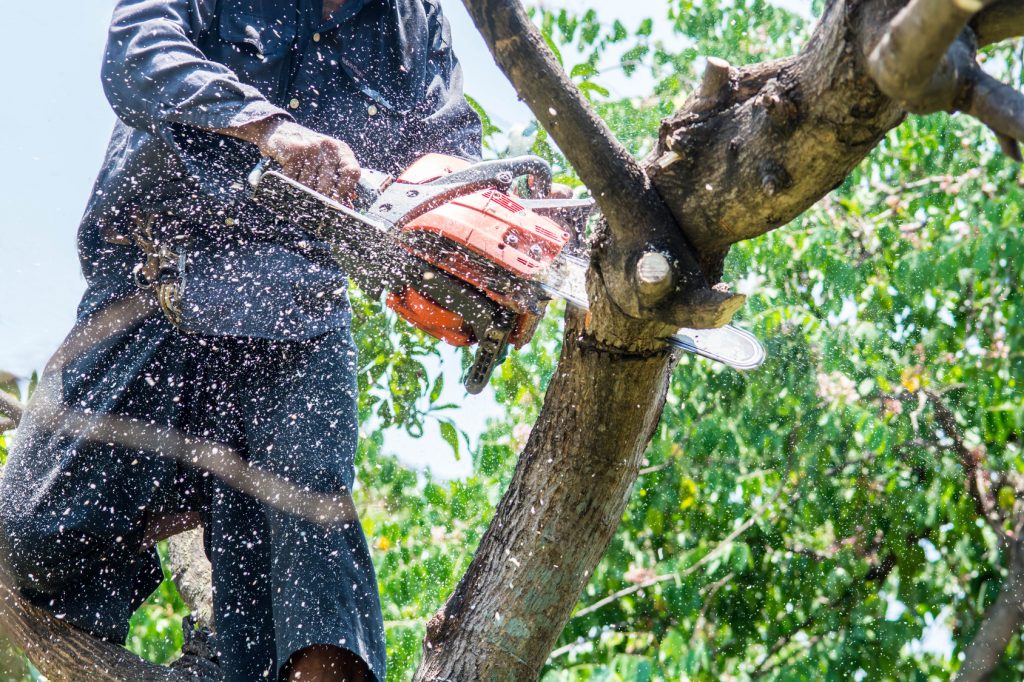 Your garden is an extra room of your house, so keeping it tidy is an important way to care for your whole home. Chainsaws are an efficient way to clear storm damage. Keep your trees healthy by removing dead branches. But it's important to know how to choose a chainsaw to stay safe. Follow our handy guide to choose the right saw for you.
How to Choose a Chainsaw
You have three choices of chainsaws; gas, electric, and pole saws. They vary in weight and capacity. Knowing what you're going to cut, and how often you'll need to use your saw, affects your choice.
Gas Chainsaws
Gas-powered saws are ideal for large trees. Their greater capacity makes them heavier so be sure you can wield them. Experienced lumberjacks can choose professional grade saws for the best cutting experience. They're too powerful for novices so if you've never used a chainsaw before, choose a homeowner grade saw.
Homeowner saws have a chain break activated by inertia to improve safety. They also have easy-start engines. But if you need a saw more regularly than occasional cutting, try a ranch saw. They'll cut through harder wood and feature vibration dampening.
Professional grade saws feature ergonomic designs and they're easy to maneuver with their top handles. You also get the benefit of longer warranties. If you only use a chainsaw to trim trees or clear storm damage, an electric saw might be a better investment.
Electic Chainsaws
For occasional use, or for cutting smaller trees, choose an electric chainsaw. The motor requires less maintenance than a gas-powered saw. Simply switch on and start sawing. They only run while they're cutting so they're safer to use.
Corded electric saws cut harder wood than cordless models. They're great for branches or trees near the ground. The cords mean you need to have a power source within 100 feet. Cordless saws give you unlimited range. But you'll only get an hour or two out of their rechargeable batteries.
If you're a regular user, a corded saw will let you cut for longer.
Pole Saws
Low-hanging tree limbs or other branches can be difficult to cut with other chainsaws. Pole saws, with their extendable shafts, making cutting easy. You won't need a ladder as the poles extend to 15 feet. Bear in mind they're not intended for larger trees. Like electric saws, pole saws come in corded and cordless varieties. If you choose a cordless model, look for a Lithium-Ion battery for better performance. They are less powerful than their corded cousins but they're more convenient for bigger properties.
The corded pole saws are lighter than cordless models but you'll need a power source within 100 feet. Both varieties need almost no maintenance, besides chain sharpening.
Choose the Right Saw for the Job
Choosing a chainsaw that suits your yard will reduce the time you spend cutting wood. Picking the right one also reduces your chances of serious injury, which frees you up to spend more time in your yard.
Now you know how to choose a chainsaw, stop by our Fort Wayne showroom to check out our saws for both residential and professional use.