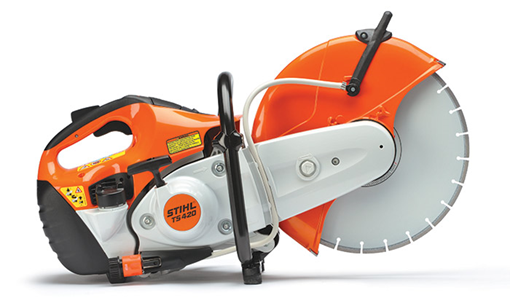 Stihl TS 420 CutQuick Cut-Off Machine
The Stihl TS 420 Cutquick cut-off machine with 14″ cutting wheel is compact and lightweight and delivers big performance and ease of use.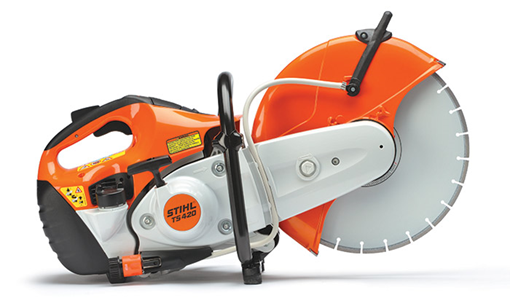 Engine Power: 4.4 bhp
Weight: 21.2 lbs
Fuel Tank Capacity: 24 oz
Engine Speed: 9000 rpm
Power Source: Gas
Maximum Wheel Size 14″
Maximum Cutting Depth: 4.9″
IntelliCarb™ Compensating Carburetor
X2 Air Filtration System
NOTE: Abrasive wheel included. Diamond wheel (shown) sold separately.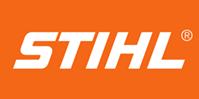 CALL FOR PRICE