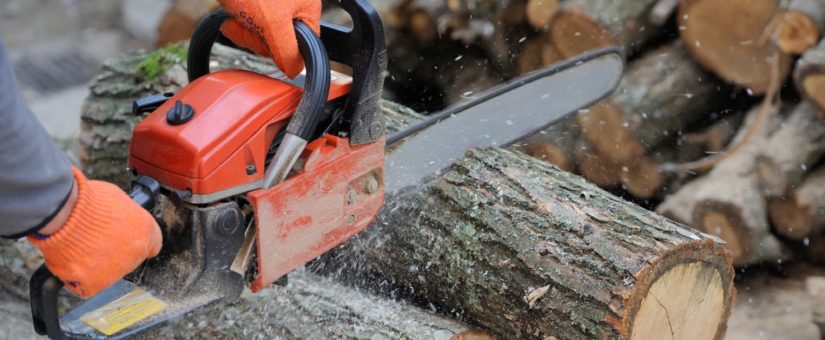 5 Chainsaw Safety (And Maintenance) Tips You Need To Know Before Using A Chainsaw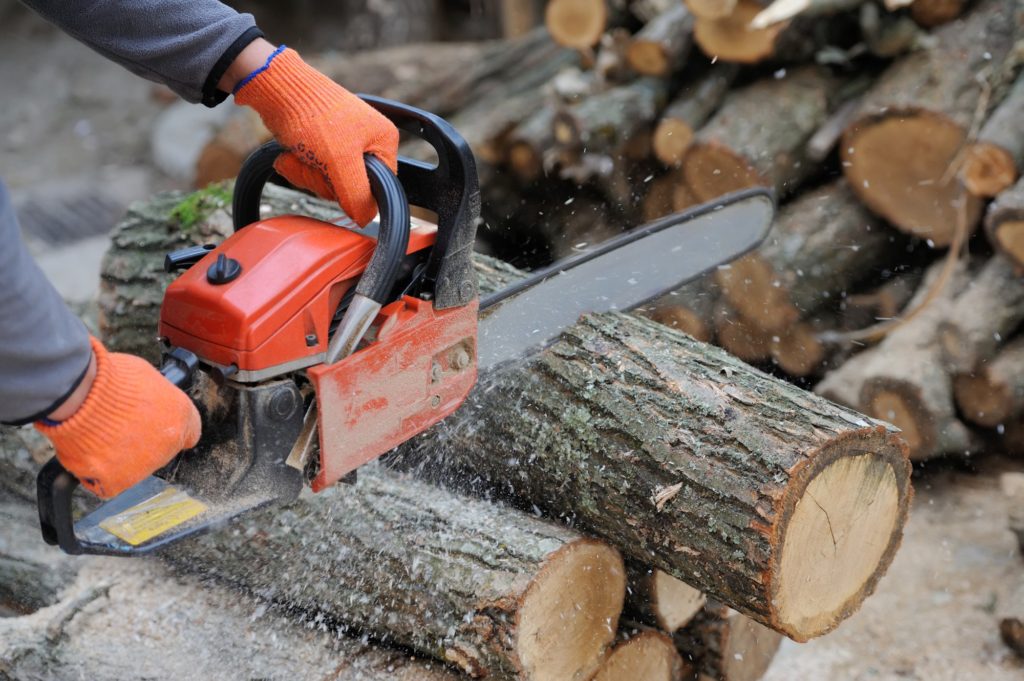 Each year 36,000 people are treated in emergency rooms for chainsaw-related injuries. Using a chainsaw requires vigilance as well as following a set of important safety rules. Read on for 5 chainsaw safety tips.
1. Read the Owner's Manual
One of the most important chainsaw tips for safely using a chainsaw is to read the owner's manual. Don't just skim the booklet. Read every word. Each chainsaw is different and it's wise to become well acquainted with yours. The owner's manual will share tips and trick for using a chainsaw safely.
2. Run a Maintenance Check Before Each Use
You should never assume that your chainsaw is ready to go each time you pick it up. For chainsaw safety each time you use the machine, check it over for any possible damage.
Whenever you pick up your chainsaw, check that the fuel and oil are topped off, check the filter and plugs often.
Keep your saw sharp and clean the chainsaw bar often. Check the chain tension and adjust it if you need it.
Inspect the chain brake, catcher, oiler, and throttle lockout.
Always follow the manufacturer's directions for which fuel to use and how to mix the fuel ratio.
Though these safety checks seem extensive, once you do it a few times, it will only take a few minutes to perform this check that will keep you safe.
3. Wear Suitable Personal Protective Equipment
One of the most important things you can do when using a chainsaw is to protect your body and face from harm.
Suitable personal protective equipment includes eye protection, a hard hat, steel-toe boots, protective gloves, ear defenders and a face mask. Clothing cover ups like chaps are wise to prevent clothing from getting caught in the chainsaw chain.
4. Plan Your Cut
Before you turn on your chainsaw, plan the cut you want to do. You should know exactly where the saw's bar will exit. It's imperative that you know where the cut will end. You don't want to sweep through the log into your foot or leg.
5. Get Ready for the Kickback
If you've never used a chainsaw, you might not be prepared for the tool's kickback. This kickback is one of the main causes of injuries related to chainsaw use.
Unless you are a professional, choose a chainsaw with auto braking protection. Though these chainsaws won't cut as fast, they give you better control and safety.
One of the best ways to avoid kickback is by not cutting anything with the tip of the saw. If you do, the saw can jerk backward right into your body!
Final Word on Chainsaw Safety Tips
There you have it! 5 chainsaw safety tips that will protect you from harm and keep your chainsaw in optimal working condition.
Are you ready to shop for your chainsaw? Crescent Avenue Gardens is your Fort Wayne source for all outdoor power equipment.
Check out our store hours and visit us today.